This Article Contains Information On:
---
Why You Should Have a Program Landing Page
A dedicated subscription landing page will create awareness and encourage subscription adoption. A subscription landing page gives a destination to drive traffic from other marketing and promotional initiatives. This is where you can highlight the special benefits of your subscription program and show customers how to sign up. You can link to the page across marketing assets across your website and emails, and optimize the page for SEO.


---
What We Recommend You Include:
High-level program overview that focuses on the convenience and benefits of your subscription program. For e

xample: "Get your programs at home on your schedule."

Clear messaging of the value proposition, incentives, and other benefits offered by the subscription program. For e

xample: "Free shipping, 10% off, additional loyalty points, Nth order free, or gifts with purchases."

A step-by-step overview of how to enroll

Links to subscription eligible products and/or subscription category product pages

FAQs for the program
Keep in mind that the creative design for the landing page should mirror any other marketing assets, creating cohesive messaging across all channels.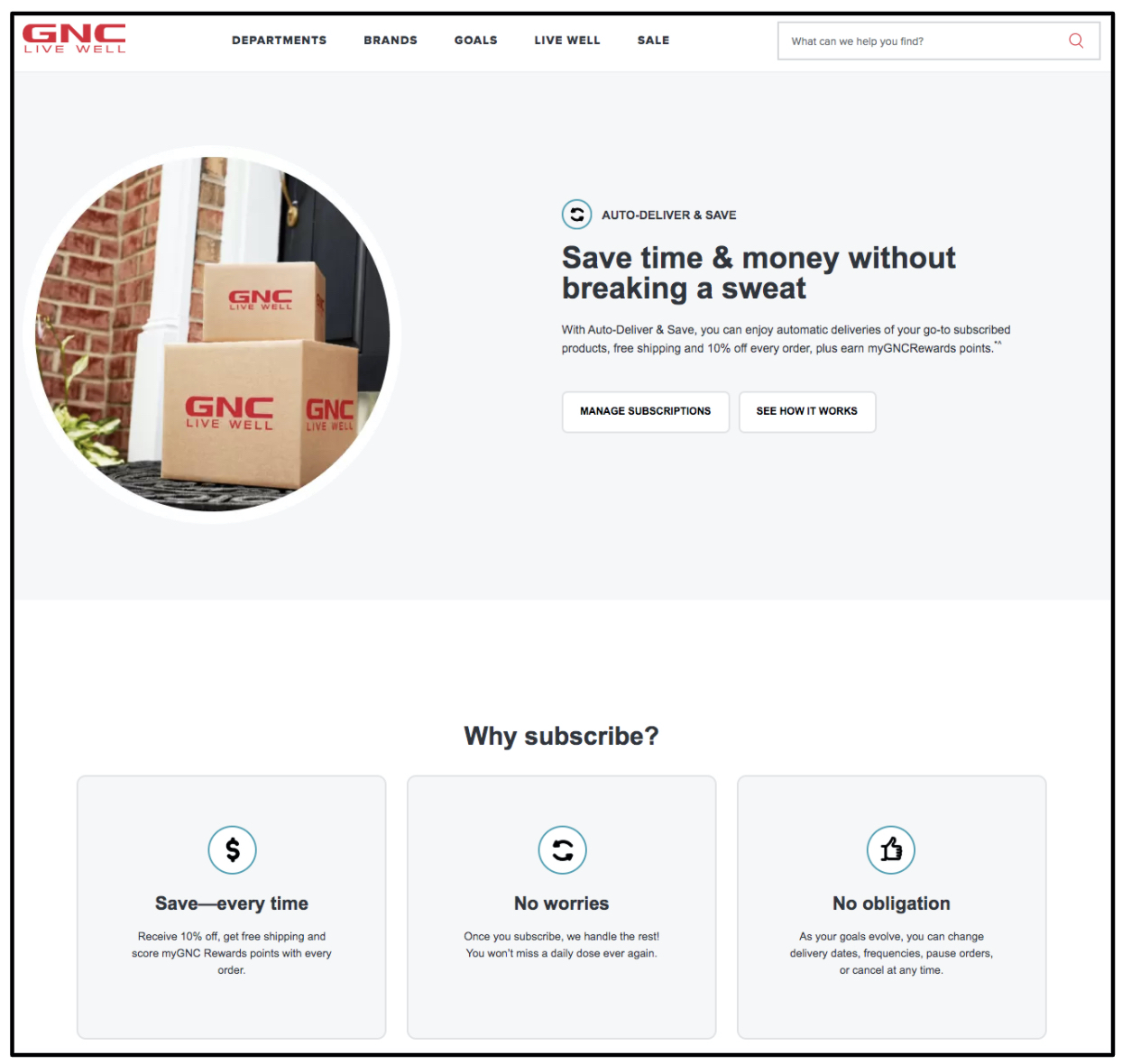 GNC's Auto-Deliver & Save landing page clearly displays the program benefits and the convenience of the program.


---
Additional Content To Consider:
Customer testimonials

Tutorials on how to manage your subscription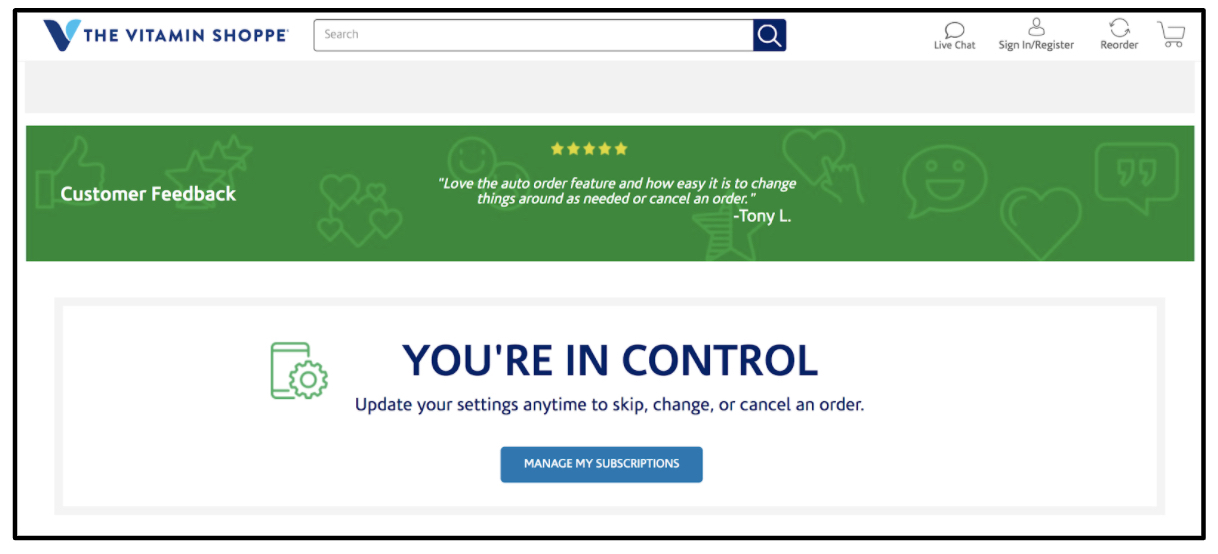 The Vitamin Shoppe's landing page calls out customer testimonials and reiterates that the customer is in control of their subscription program.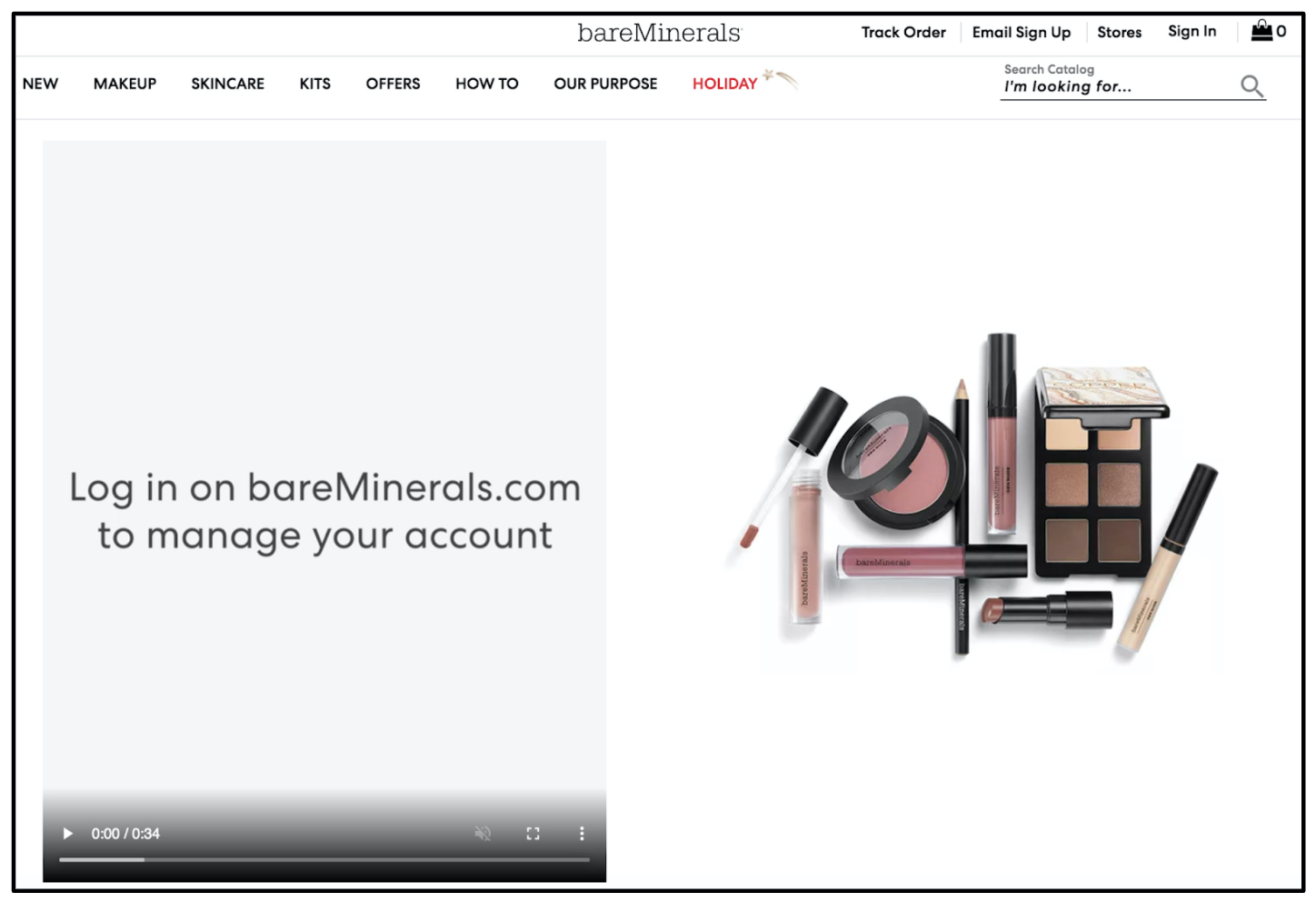 bareMinerals subscription landing page has a video tutorial on how easy it is to manage and edit your subscription.


---
Sample Landing Pages For Inspiration
---
Where to Promote Your Program Landing Page
Just as crucial as having a subscription landing page is strategically linking to it throughout your marketing and website.
You can leverage the following to drive traffic to the landing page:
Subscription enrollment tool-tip

Marketing emails

Site banners

Navigation bar and flyouts

Search, affiliate, display campaigns

Social media outlets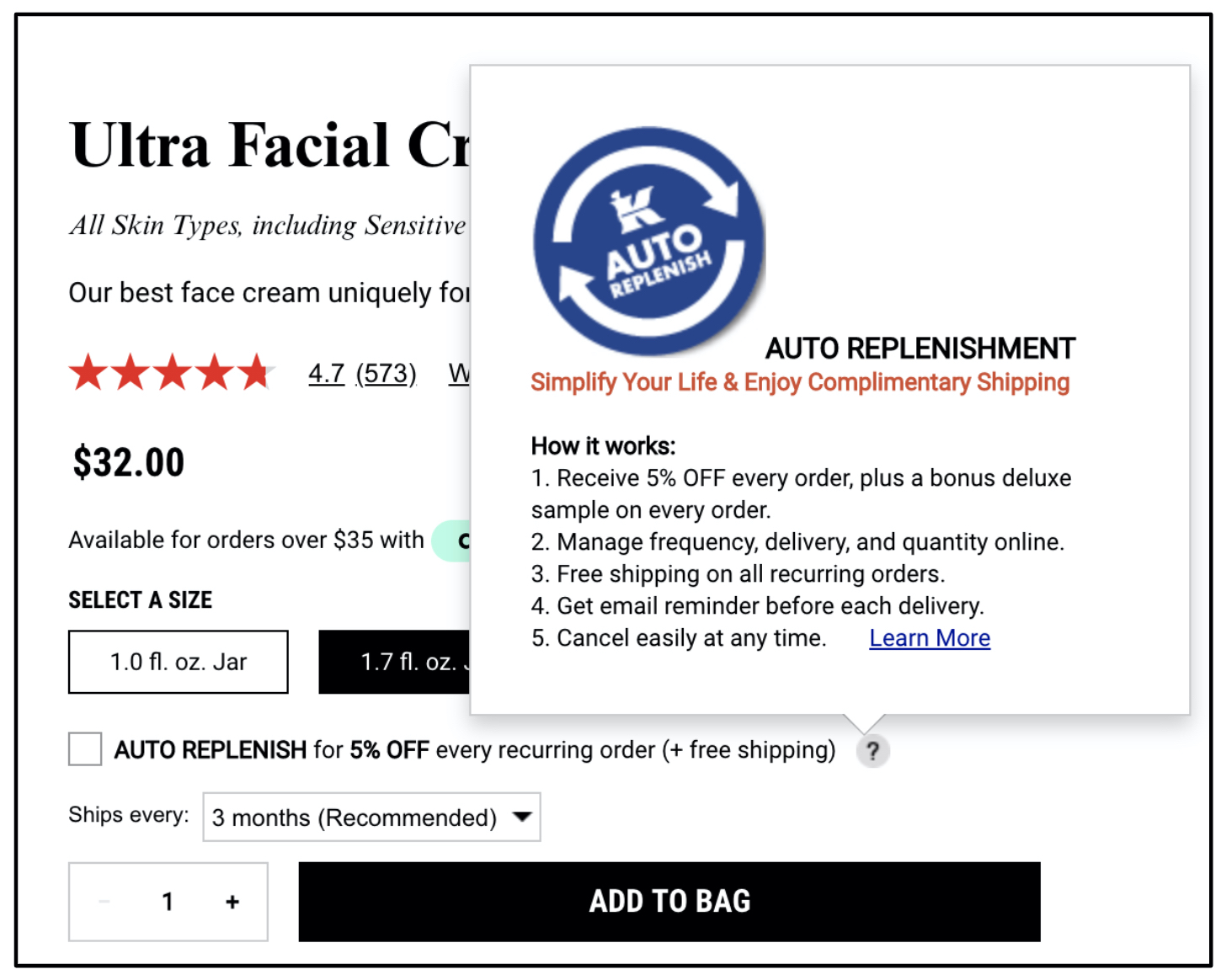 Kiehl's subscription enrollment tool-tip includes a link to learn more that drives to their landing page.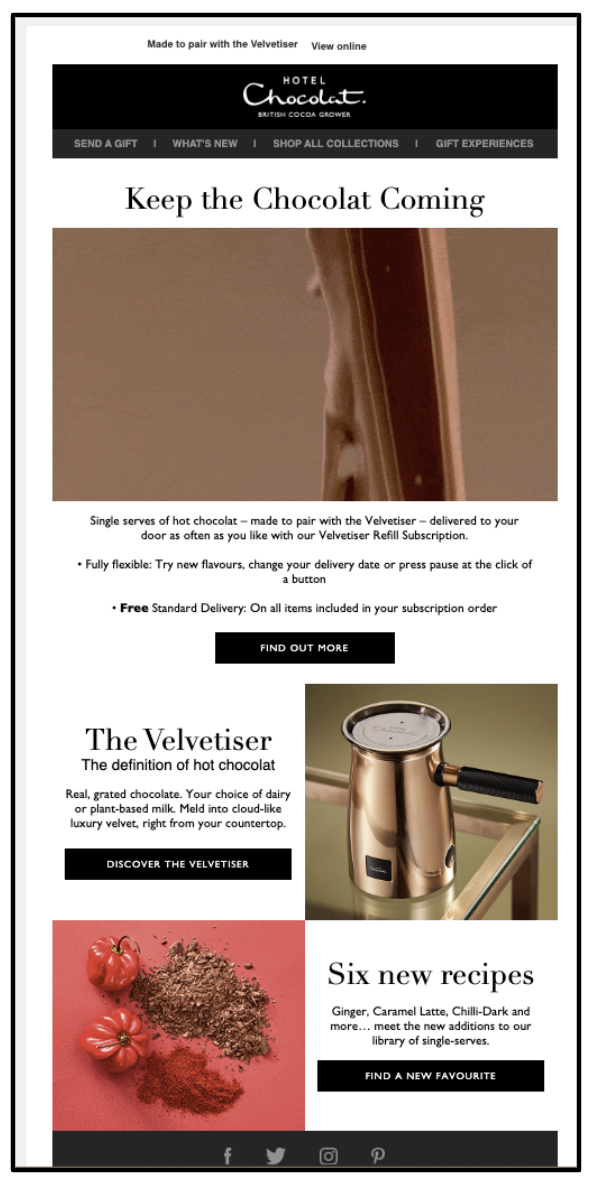 Hotel Chocolat marketing email about the subscription program drives to their subscription landing page.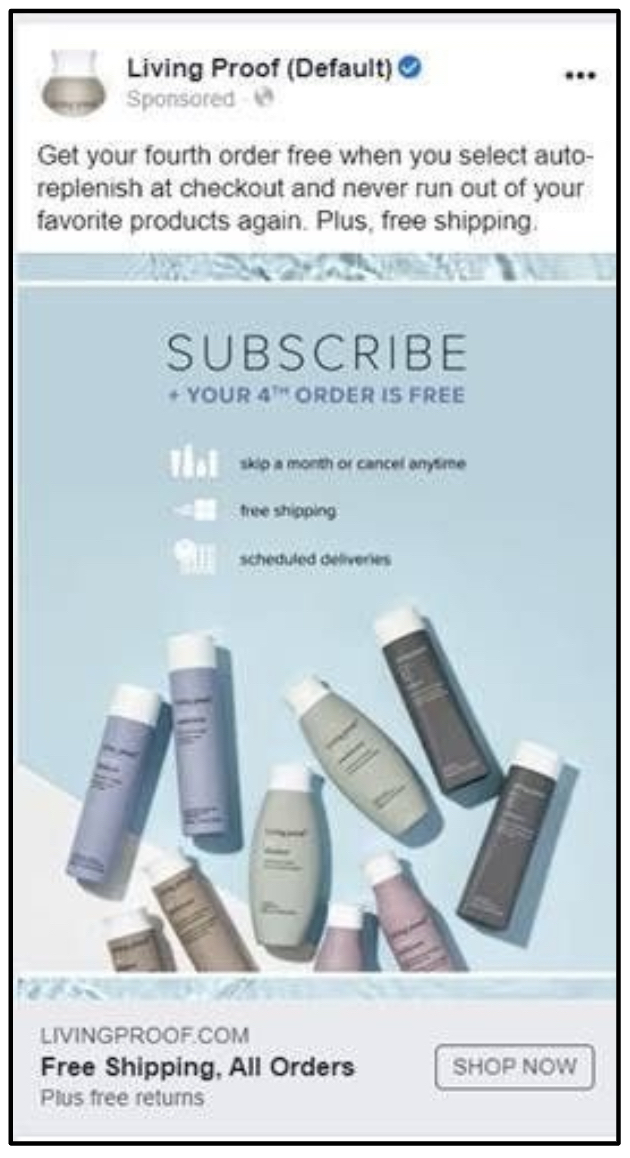 Living Proof used paid social media to drive traffic to their subscription program landing page