This Article Contains The Following Sections:
---
Subscriptions and Loyalty Programs
Subscribers are some of your most loyal customers. Make the most of these loyal customers by integrating subscriptions into your loyalty program, awarding them with even more benefits for committing to a subscription. Additionally, there are huge opportunities to grow your subscription program with qualified customers by marketing subscriptions to your loyalty program customers.
We suggest three approaches to optimizing these two initiatives:
Optimize loyalty rewards for subscriptions

Highlight the benefits of subscription and loyalty across your website

Cross-promote the programs (e.g. promote subscription to top loyalty members)


---
Optimize Loyalty Rewards For Subscriptions
You should reward your subscribers through tiered program benefits, like additional loyalty points for every dollar spent on their subscription.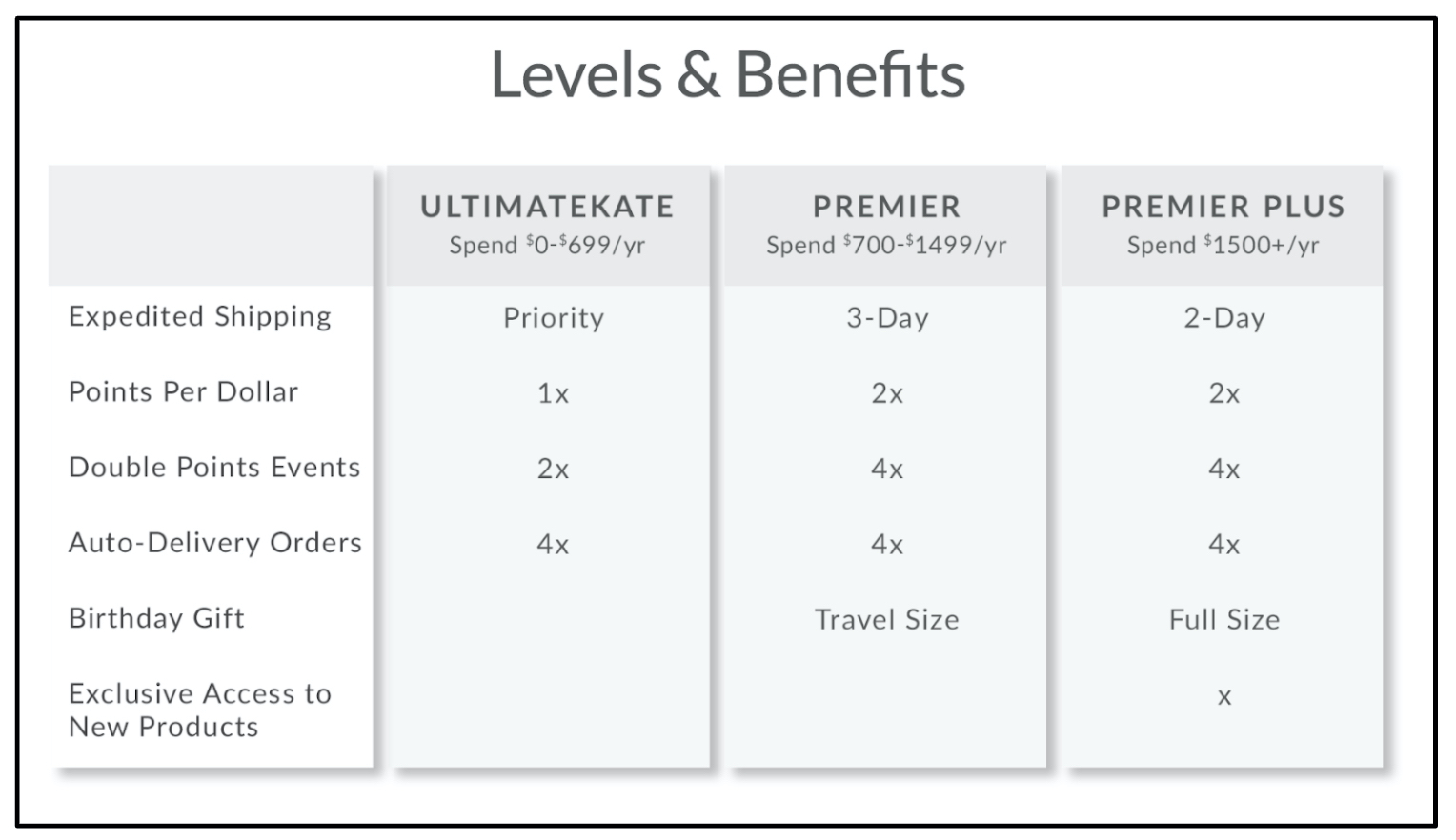 Example: Kate Somerville UltimateKate Rewards offers 4x loyalty points on all subscriptions.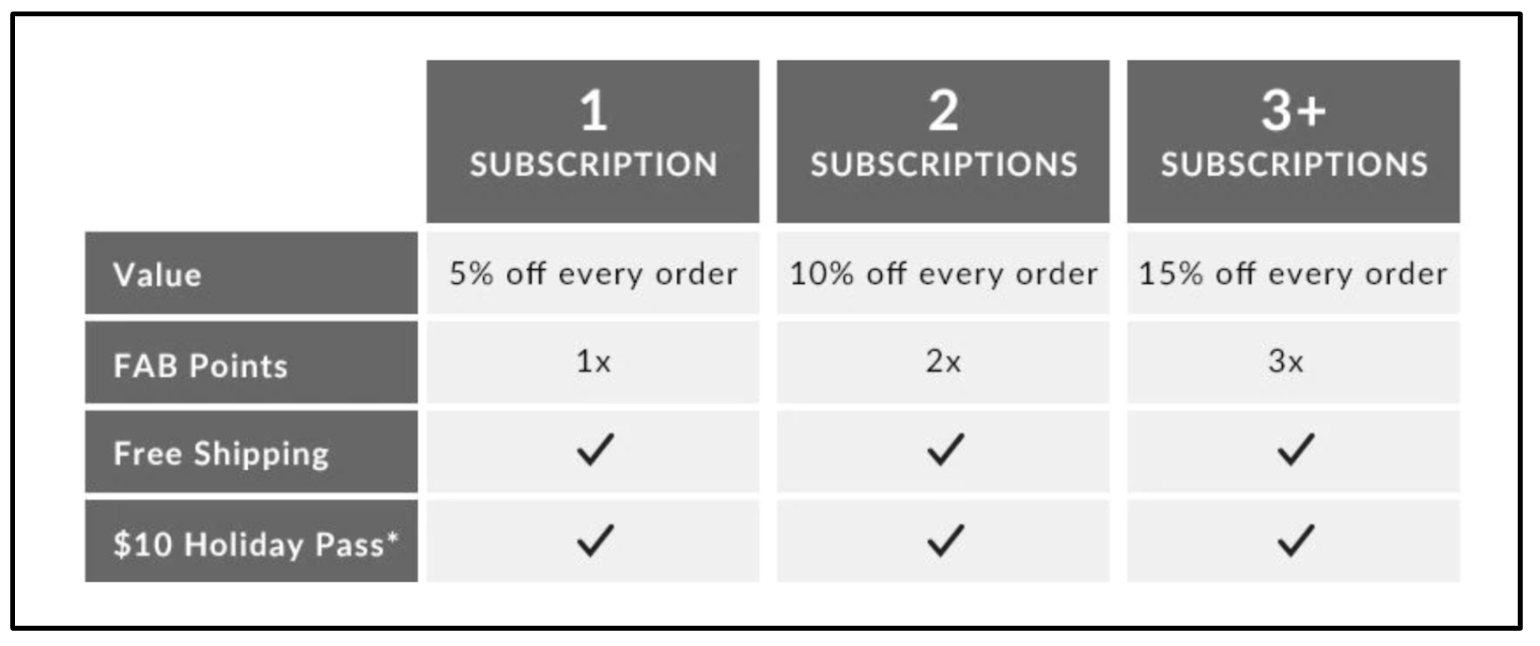 Example: bareMinerals offers additional loyalty points based on the number of active subscriptions


---
Highlight the Benefits of Subscriptions and Loyalty
In order to attract more customers to both programs, you need to clearly call out the benefits of subscriptions and loyalty across key customer touchpoints. You should create messaging to highlight all of the benefits of signing up for subscription and loyalty. Your loyalty and subscription programs should feel cohesive and should provide exclusive rewards to your most loyal customers/subscribers.
High visibility placements, like on the PDP, subscription, and loyalty landing pages, and your site homepage, increase conversion to subscription and remind existing subscribers of program benefits, reducing churn.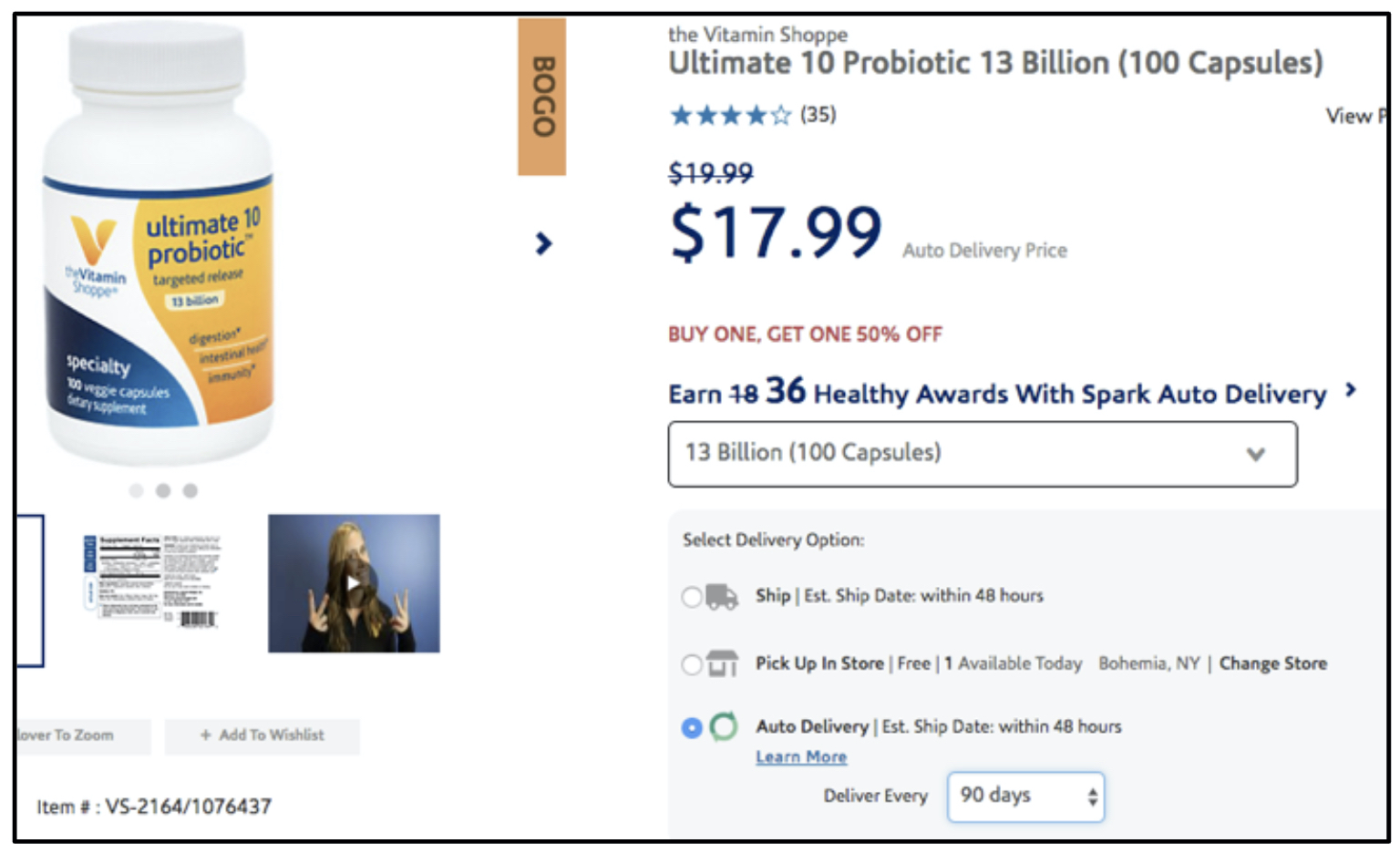 Example: Vitamin Shoppe shows loyalty awards for subscription orders on PDPs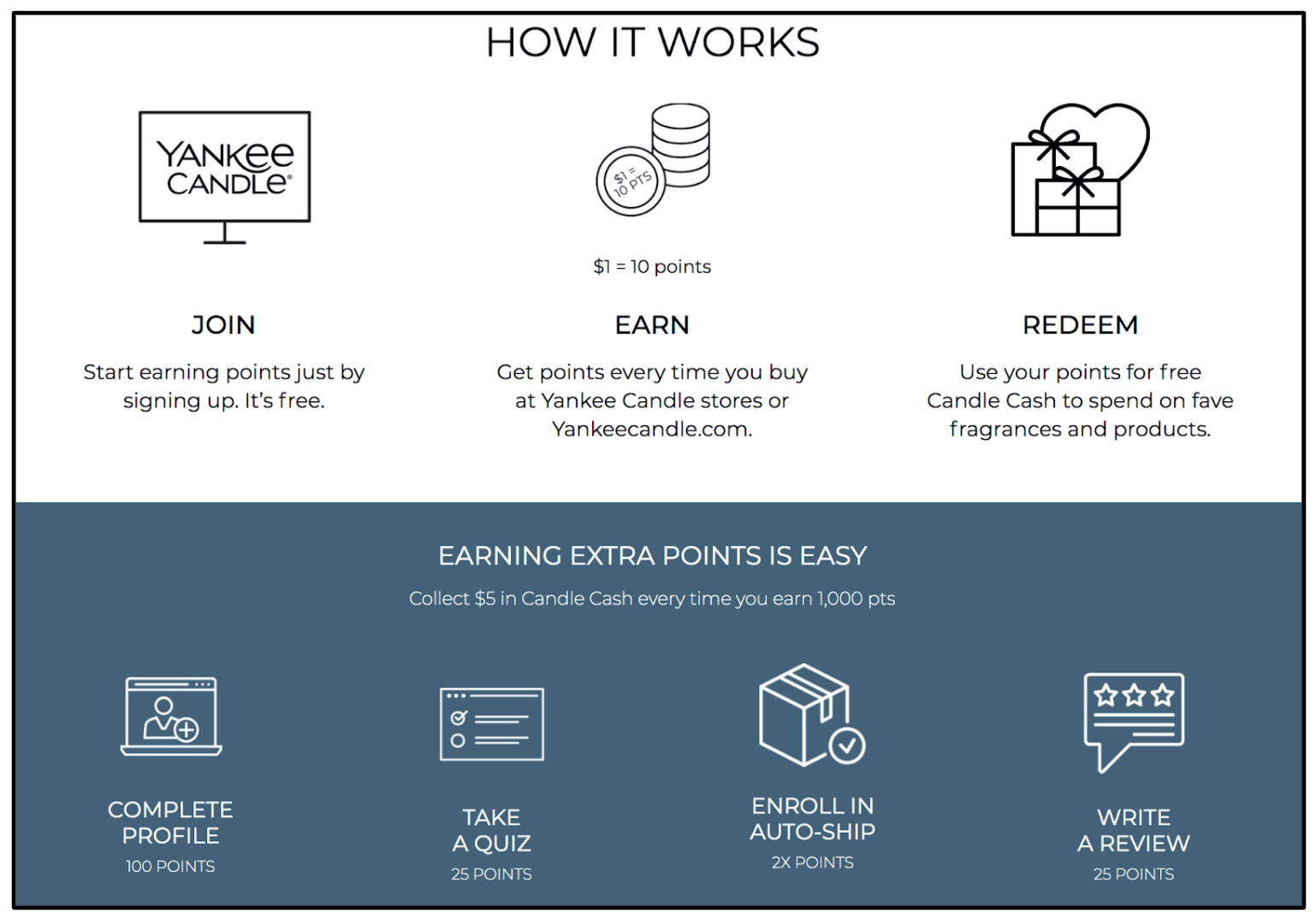 Example: Yankee Candle lays out how their loyalty program works and how to earn more points through subscriptions


---
Cross-Promote Programs
There is an opportunity to gain qualified subscribers by marketing subscriptions to your top loyalty program members. Your top loyalty customers have an opportunity to access special rewards and benefits via subscription.
Your subscribers should be made aware of the special rewards you offer to loyalty members and encouraged to join your loyalty program.


---
Subscriptions and Loyalty Examples
bareMinerals: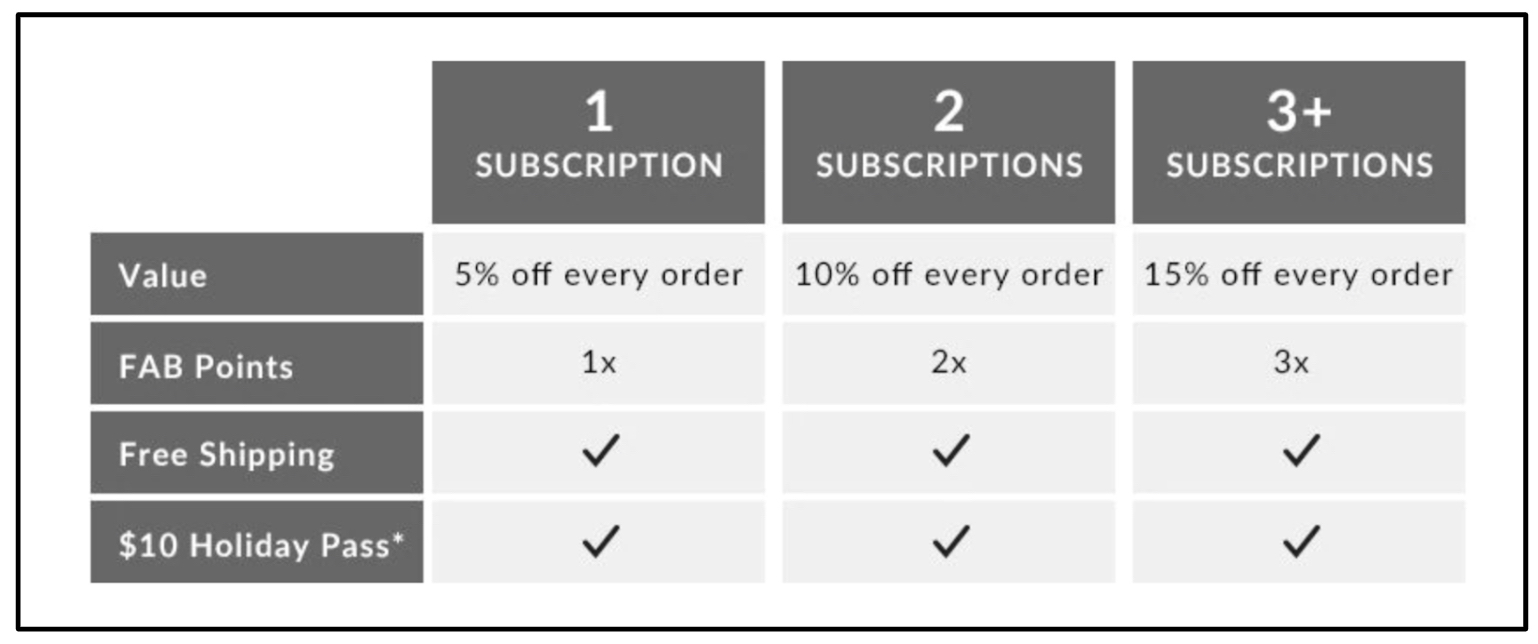 The bareMinerals FAB loyalty program rewards customers for shopping and taking actions like filling out a beauty profile. The loyalty program fully integrates subscriptions through their subscribe more, save more incentive structure. Subscribers receive additional loyalty points on each purchase if they have more subscriptions.

Yankee Candle:
Members of Yankee Candle's loyalty program receive 2X points on all Auto-Ship orders. They clearly message the benefits of their loyalty program in the Auto-Ship PDP enrollment offer and tooltip. Additionally, their loyalty program landing page has a clear call-out about subscription program benefits.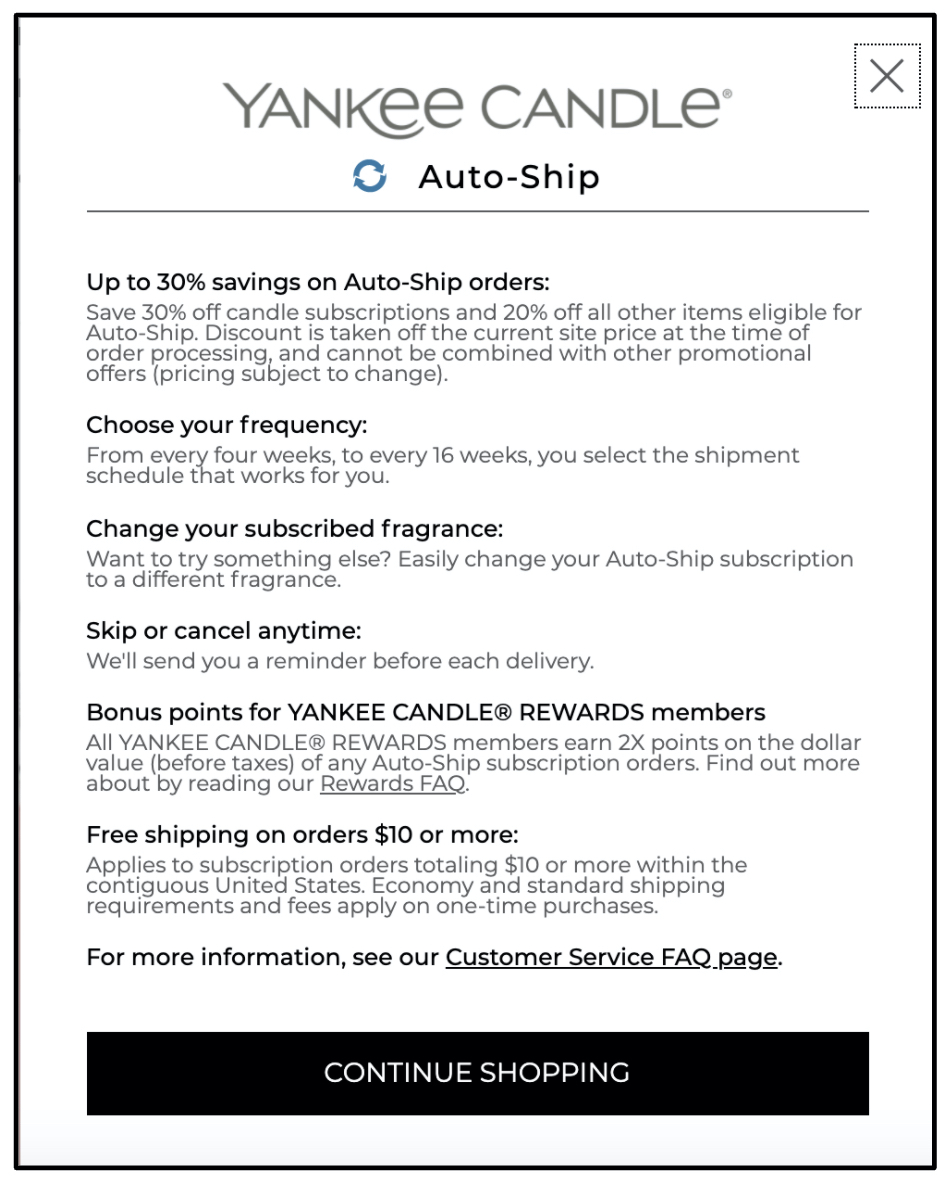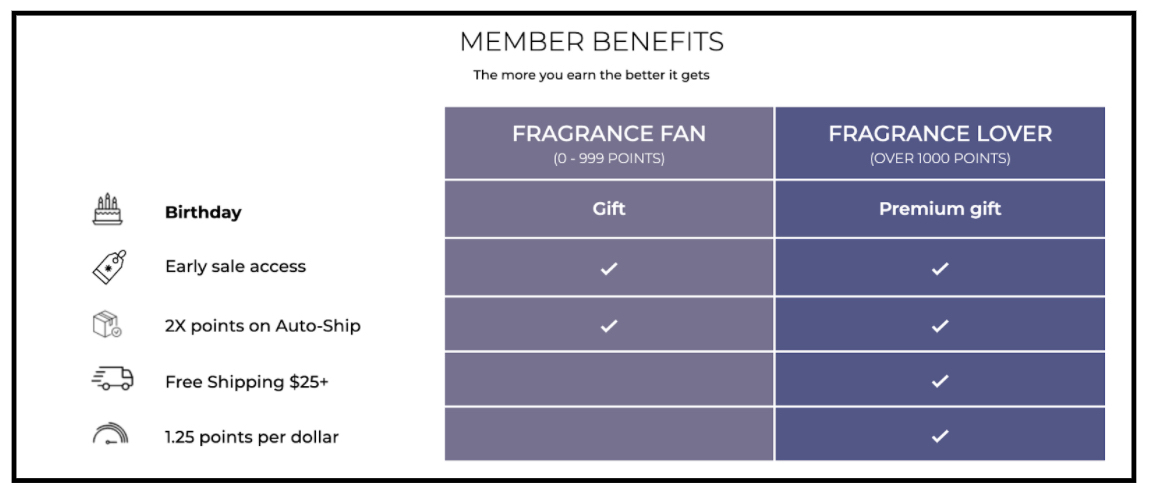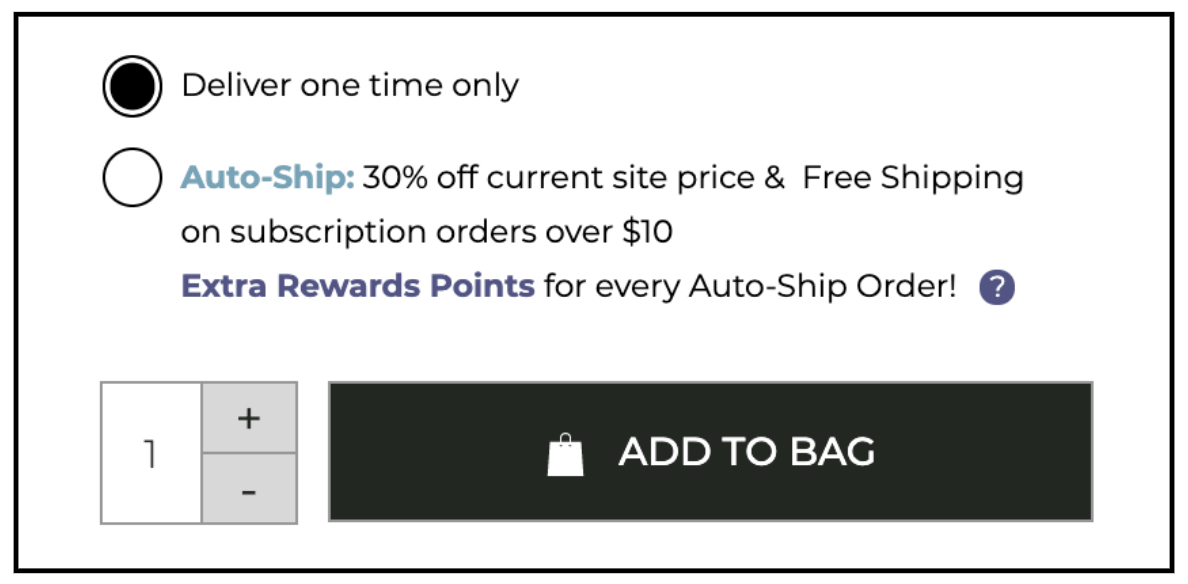 Urban Decay:
Urban Decay tags a loyalty module that detects when a Beauty Junkie member is viewing the PDP, which shows that Beauty Junkie member a unique subscription offer and reward. For loyalty members, UD offers additional loyalty points on all subscription orders.