Overview
Whether you are launching or relaunching a subscription program, robust marketing is extremely important for long-term program success. Your marketing efforts will expose your customers to the benefits of your subscription program and drive subscriber acquisition.
We recommend an omnichannel marketing approach to build program awareness and reach more customers. Below we've outlined best practices and examples by channel.
>>Subscription Marketing Examples
>>Designing Your Program


---
Site Marketing
Your subscription program lives on your website and thus, you need to place your subscription program in key places across your site experience to raise awareness for the program and to drive customers to subscribe. Ordergroove's subscription enrollment will exist on the PDP, Cart, and Quick View (if applicable), but you want customers to have program exposure well before these locations. If customers are primed to understand the subscription program and its unique benefits, they are more likely to convert to a subscription once they encounter an enrollment offer.
Long-term, site placements and high program visibility will help reduce customer churn. Subscribers will constantly be reminded of the benefits of a subscription, especially against any other promotions you may be running at a given time.
Our Suggestions:
Homepage Tile:

Your homepage is one of the most valuable places on your website. By adding a tile or banner about subscriptions, you will dramatically increase the number of customers who learn about the program.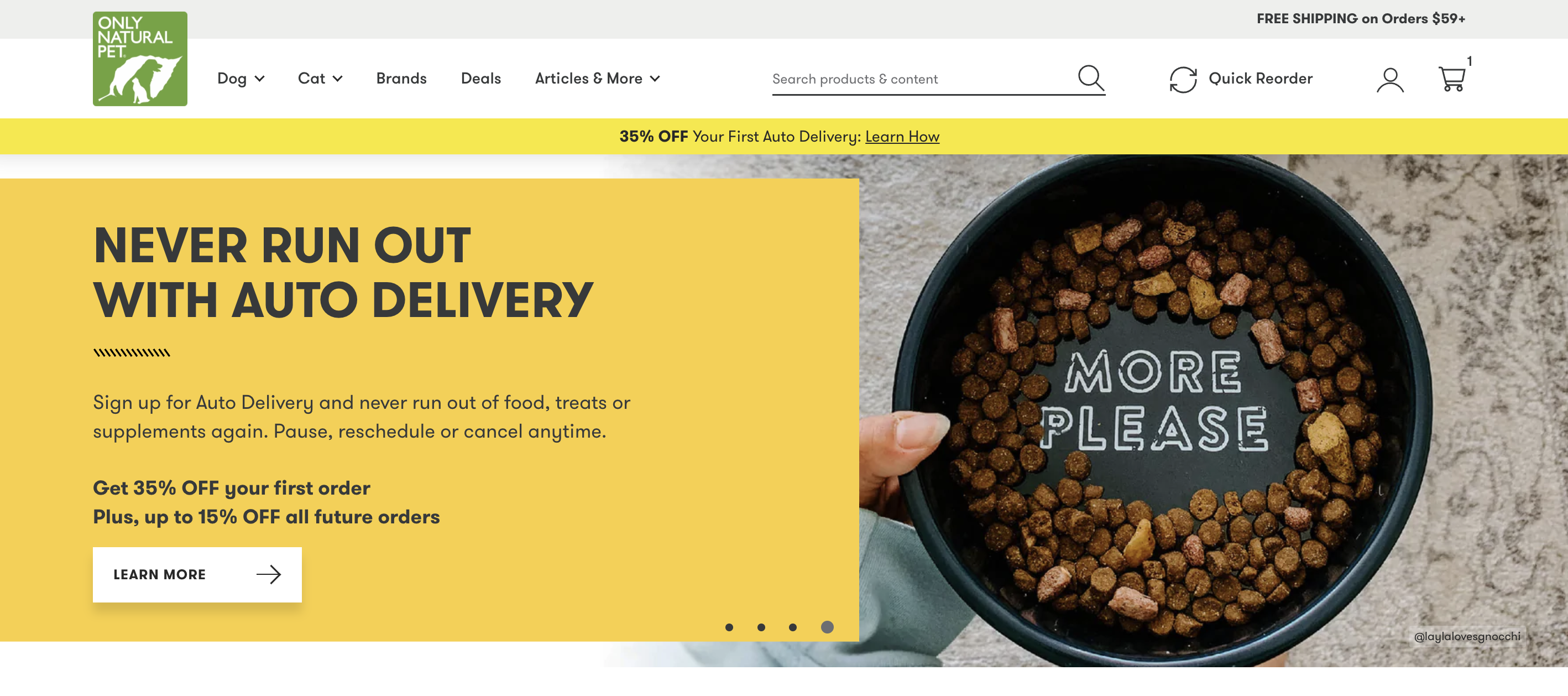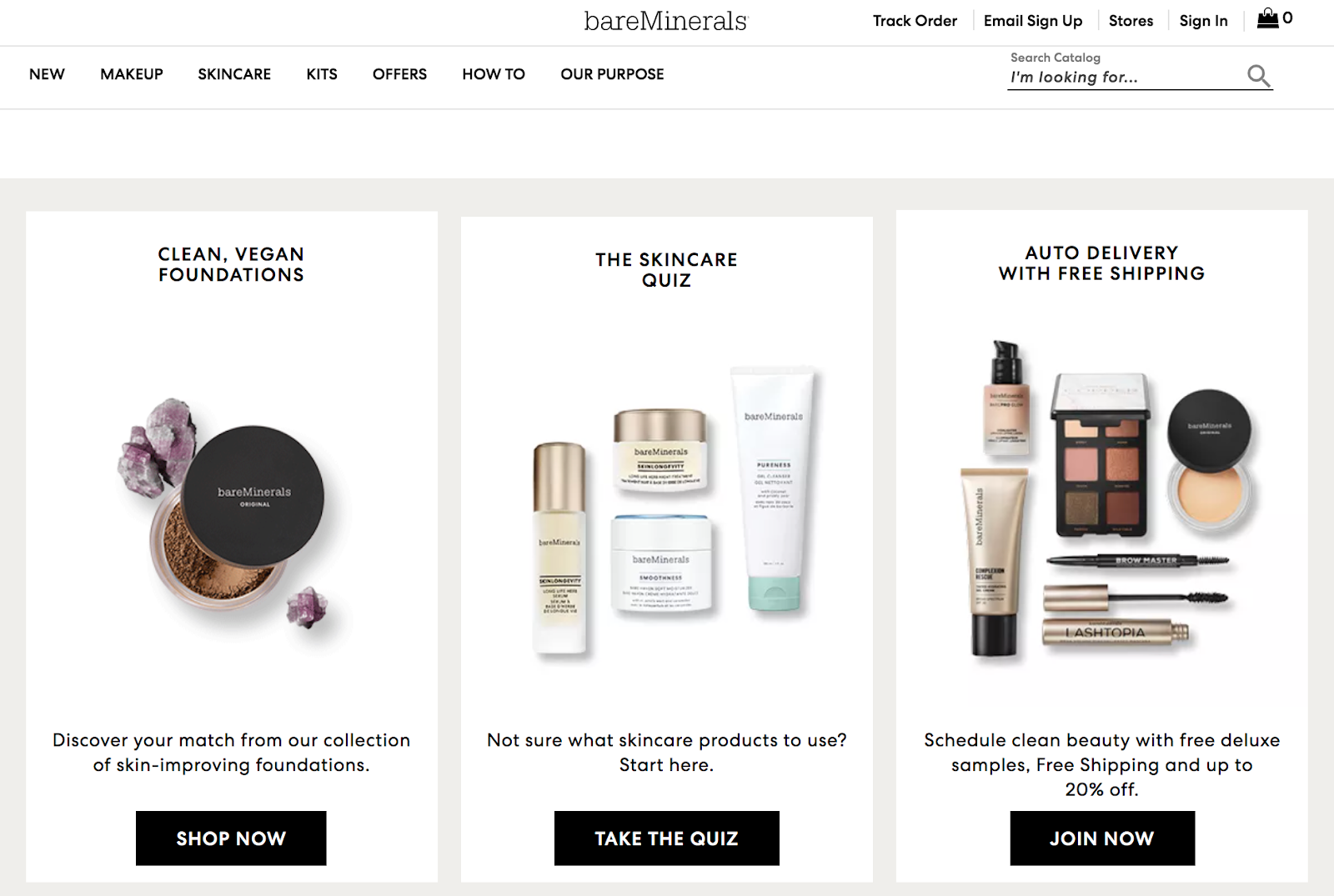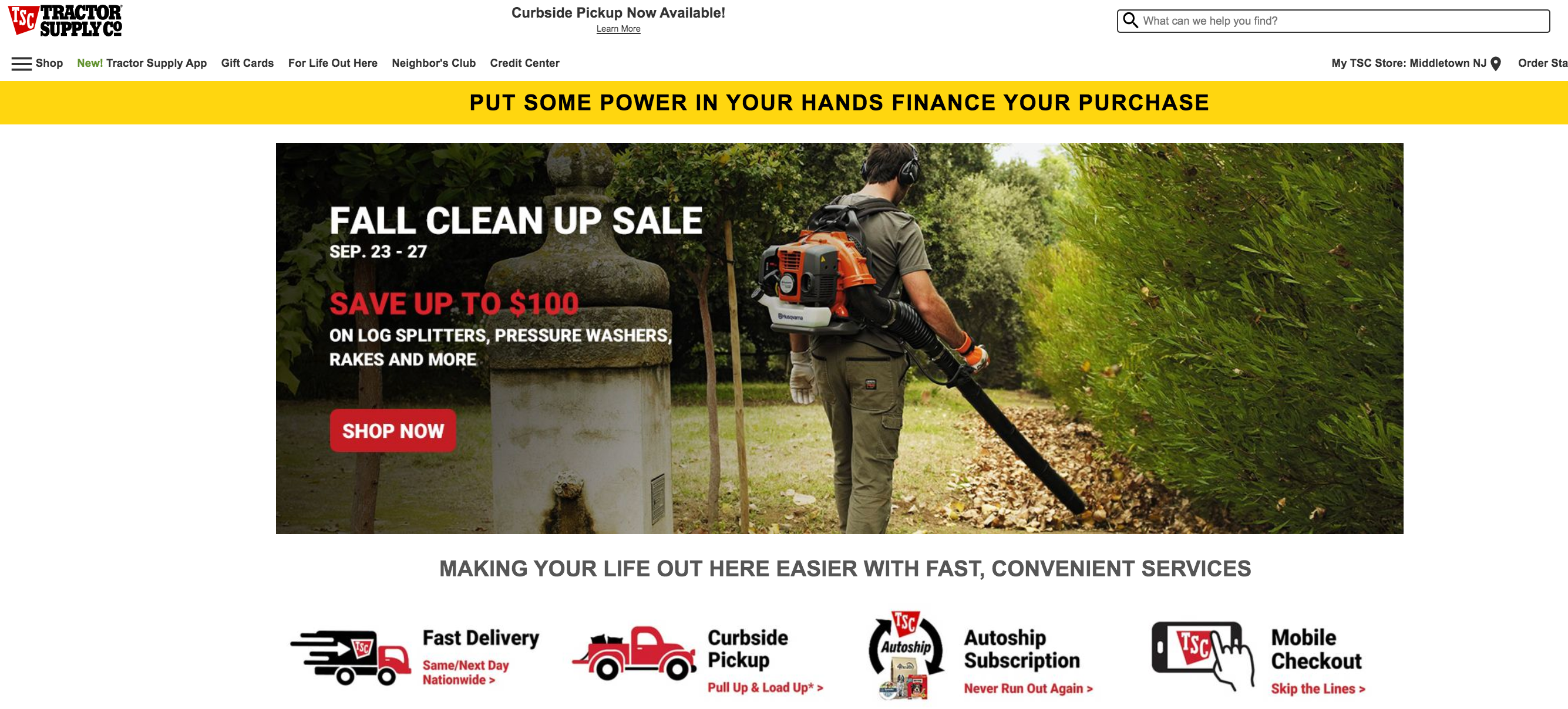 Landing Page:

A dedicated page about your subscription program. We suggest including an overview of the program benefits (incentives, shipping, gifts, loyalty tie-in, etc.), instructions on how to subscribe, product recommendations, and FAQs. Throughout your marketing efforts, you can link back to the landing page as a place for customers to learn more about the program. You can also optimize the landing page for SEO and other paid marketing initiatives to drive additional traffic to it.
Sample Landing Pages For Inspiration:

Placement In Navigation Bar & Flyouts:

Place a call out to subscriptions in your navigation bar and flyouts to increase the visibility of the program.




Banners On Key Pages: Dedicated subscription banners on high traffic pages across your website (e.g. Best Sellers, Offers) to promote the program. Our suggestion is that these link out to your subscription landing page.




---
Email Marketing
Email marketing is a crucial piece of marketing your subscription program. We suggest a number of approaches to reaching the customer via email:
General Email Blasts: Emails introducing your subscription program and its benefits to all shoppers, increasing program awareness, and encouraging them to sign up.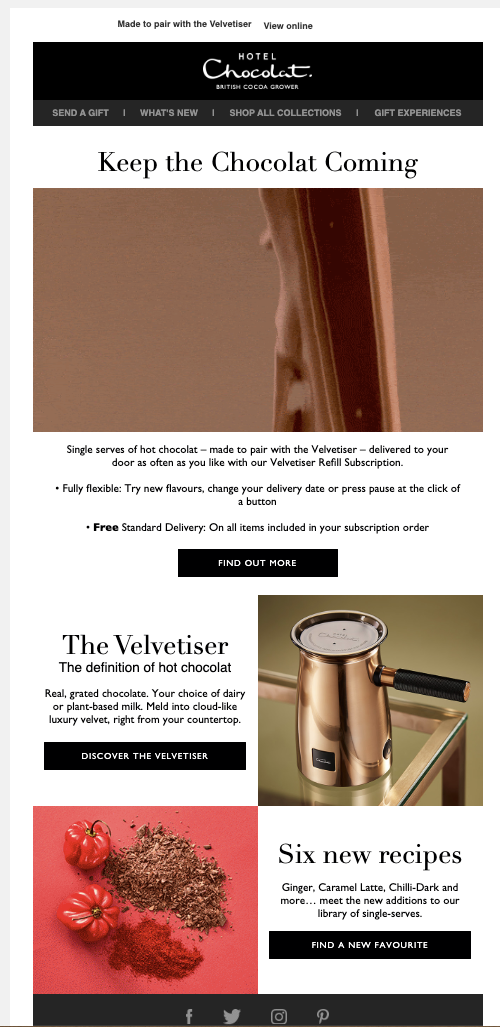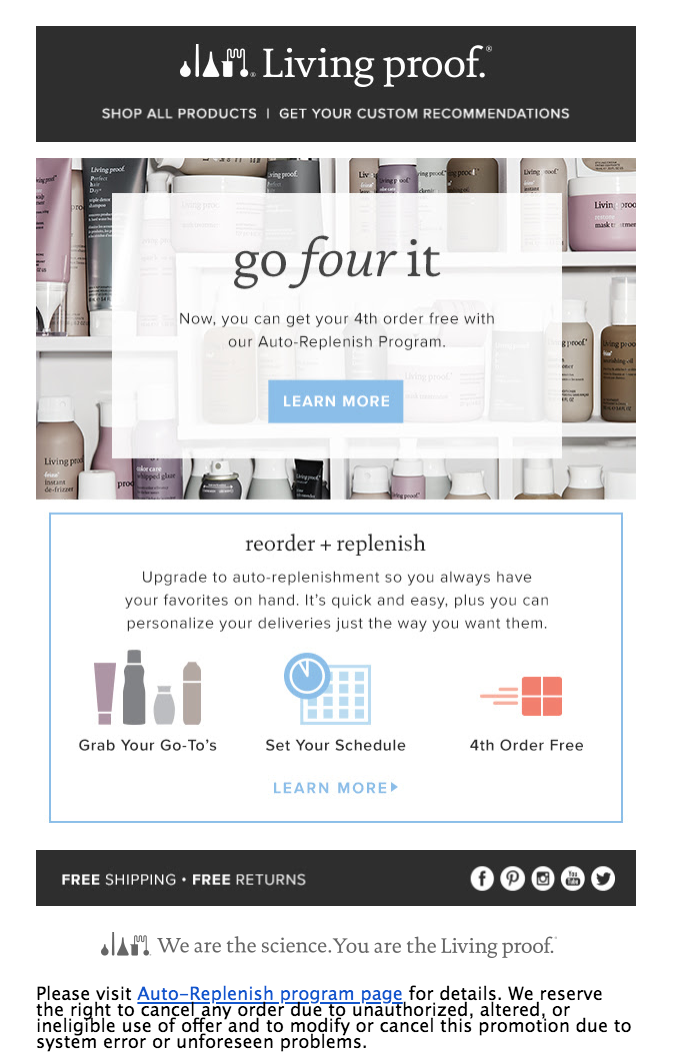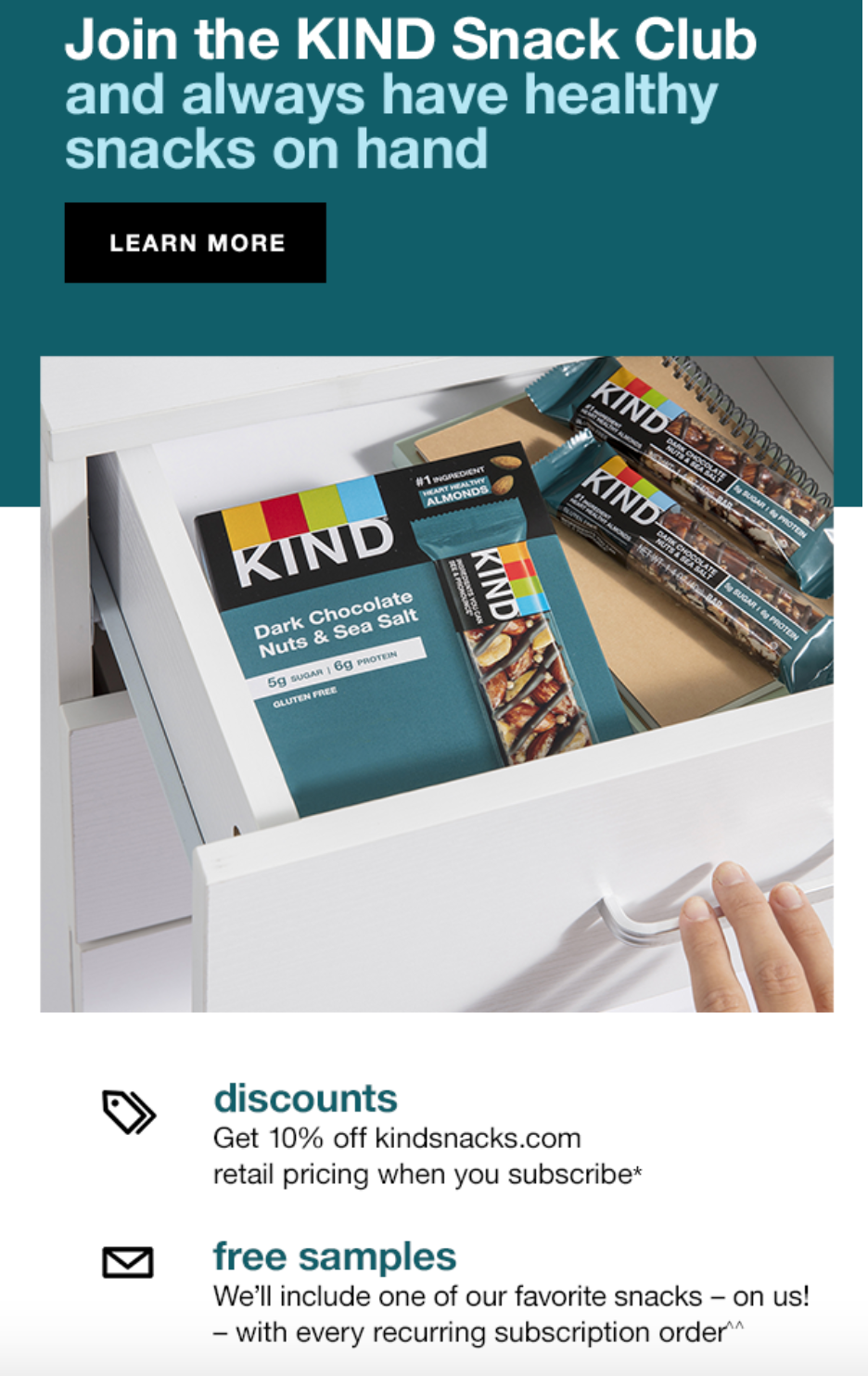 Email Banners: Include an evergreen banner about subscriptions in all of your emails. Some of our clients have included subscriptions as a unique feature of shopping on their site (vs. retailers).






Post-Purchase Trigger Emails: After purchase, trigger an email after a certain period to shoppers, prompting them to repurchase via subscription.


Targeted Email Blasts: Send targeted emails about your subscription program to specific customer cohorts like top spenders, top reviewers, top loyalty members, customers who have purchased 2+ times in one year, etc.


---
Social Media and Affiliate Marketing
Social media is another fantastic avenue to promote your subscription program. It is a high visibility and high engagement channel for many of our clients. Get started with posts and paid advertising on Facebook, Instagram, YouTube, Twitter, and more!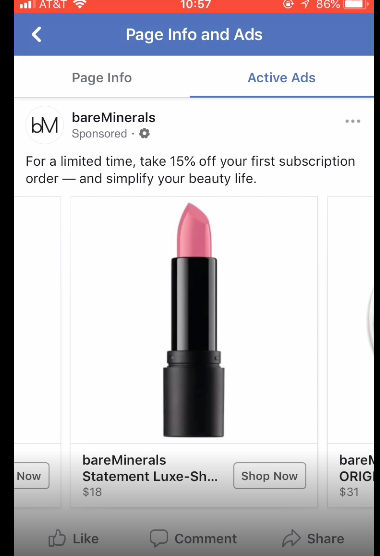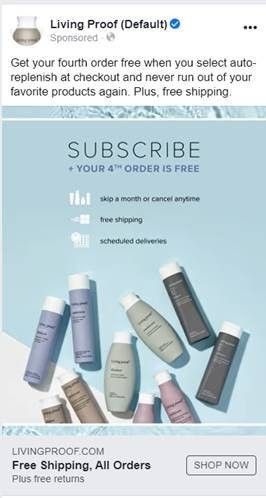 For affiliate marketing, we recommend including the program incentives in your listings with partners like Rakuten, Honey, Retail Me Not, Brad's Deals, etc.


---
Other
Get creative! Our clients have had success with other marketing formats like:
Order Inserts: Include an insert about your subscription with all e-commerce orders.

Influencers:

Partner with relevant industry influencers to promote your subscription program via social media and blogs.